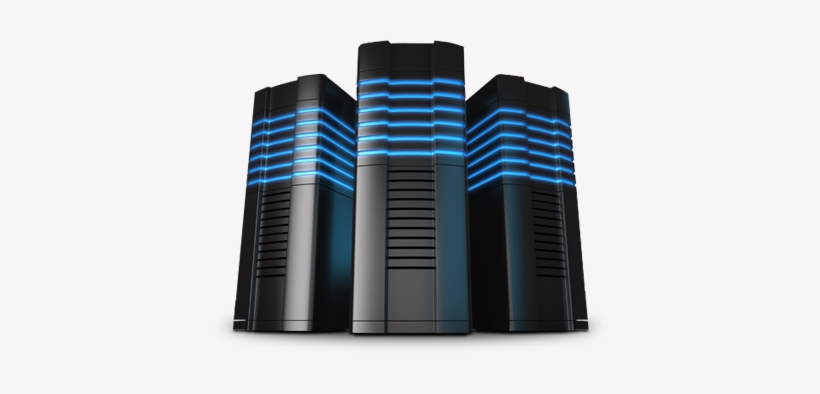 Domain Names and Hosting Services in Nepal
Domain names are somehow similar to a person's contact/phone number. When you have to contact someone you dial their number and talk to them. Similarly, websites are also assigned certain numbers in order to distinguish them from each other and these numbers are called IP addresses (for example 192.168.1.1). These numbers can be hard to remember for normal human beings so the domain names and hosting services system came up with an idea to give names to these IP numbers which are easier to remember for humans.
A complete overview on Domain Names and Hosting Services
You can choose any domain names that are available. As soon as you register a domain name it gets connected/associated with a unique IP address. So if you want to know more about domain names and hosting services then follow this article to the end.
Further breaking down the domain name we can divide the domain names into certain parts which can be easier to understand.
Domains-Cloudlaya is the domain in www.cloudlaya.com.
Top Level Domains(TLDs)– These are the suffix at the end of the URL. for example .com,.org,.edu,.xyz, etc
Subdomains- Subdomain is a prefix that further classifies the domain name. For example aboutus.cloudlaya.com. Here about us is the subdomain.
To start a website you will need a domain name and hosting partner and Sastoname is your answer to your problems. Cloualaya provides you with the best hosting packages at an affordable cost. It also gives you 24*7 live support and a 99% server uptime guarantee.
Another confusion that may arrive after choosing the domain name is what TLD should I choose?, what are the best TLDs that best suites my domain name? Well, the answer to that question is in the nature of your business/organization. There are different TLDs available so it may be easier to categorize according to their nature.
.com– This is an open TLD meaning any person or organization is authorized to use .com as their TLD. .com are generally used by commercial organizations and businesses however this can be used by any domain names as they like.
.np– This is a TLD used for domains generally based in-country Nepal. .np is a TLD that is best used when the targeted audience is located in Nepal only. However, if your targeted audience can be location-independent then it's better to use other TLDs.There are different TLDs based on different countries like .np for Nepal, .in for India, .us for America, etc.
Different types of TLDs
.org This is an open TLD; any person or organization is permitted for its use. Mostly .org is used by non-profit organizations.
.net- This is also an open TLD. This TLD is generally intended to use by domains pointing toward a distributed network for example IPSs.
.edu-The .edu TLD is limited to use by educational institutions. These TLDs are generally used by higher-level educational institutions which provide information about educational courses and institutions.
.gov- The .gov TLD is limited to use by governmental organizations and agencies. These TLDs are explicitly used by governmental organizations only.
.XYZ- These TLDs are personalized TLD anyone can within certain limitations. You can personalize your TLD by being in certain guidelines.
So after learning about domains if you are planning to build a website or looking for a good web hosting company to buy a domain name and register the domain then visit www.www.cloudlaya.com as we provide cheap and hassle-free service to all our customers.
Well, these processes/information are nearly enough to know about domain names and domain registration. Then what next? The next process is called hosting. Web hosting is a service that helps organizations/businesses put on their content on the internet. To have a live website on the internet, you will require a special computer to host and store your data from your website. These special computers are called servers.
These web hosting companies will allocate resources from these servers according to the hosting plan you choose as provided by them. Most web-hosting companies require your own domain name to start hosting your website, if you don't have a domain name then visit Cloudlaya to get one right now, where we provide domain name registration and hosting at an amazing price with excellent live support to its customers.
There are many packages among hosting that you can choose from the web hosting service provider, among them the most popular and widely used packages are:
Shared hosting
Dedicated hosting
Virtual Private Server (VPS) hosting
The prices of these packages vary in accordance with them but one should be very careful while choosing a hosting plan. You can't choose shared hosting for a website that is expecting high network traffic. It's better to choose Dedicated hosting for a website with high traffic and transactions as dedicated servers to provide better bandwidth, storage than shared hosting. But that doesn't mean that shared hosting is useless, there are certain conditions where shared hosting is deemed a wise choice than other forms of hosting.
When the expected data traffic on the website is low and doesn't involve a certain transaction then shared hosting is better than another hosting. Most blogs use shared hosting. But for websites that are business-oriented rather than being informative then it is advised to use VPS hosting as these websites require faster execution, larger storage, high bandwidth, etc and VPS hosting is capable to provide that.
so if you require any of those above-mentioned services at an affordable price then do visit our website for amazing web-hosting packages all over Nepal. We also provide email hosting along with domain names and hosting services. so do give us a chance to empower your business/startups by facilitating access to world-class cloud technology.