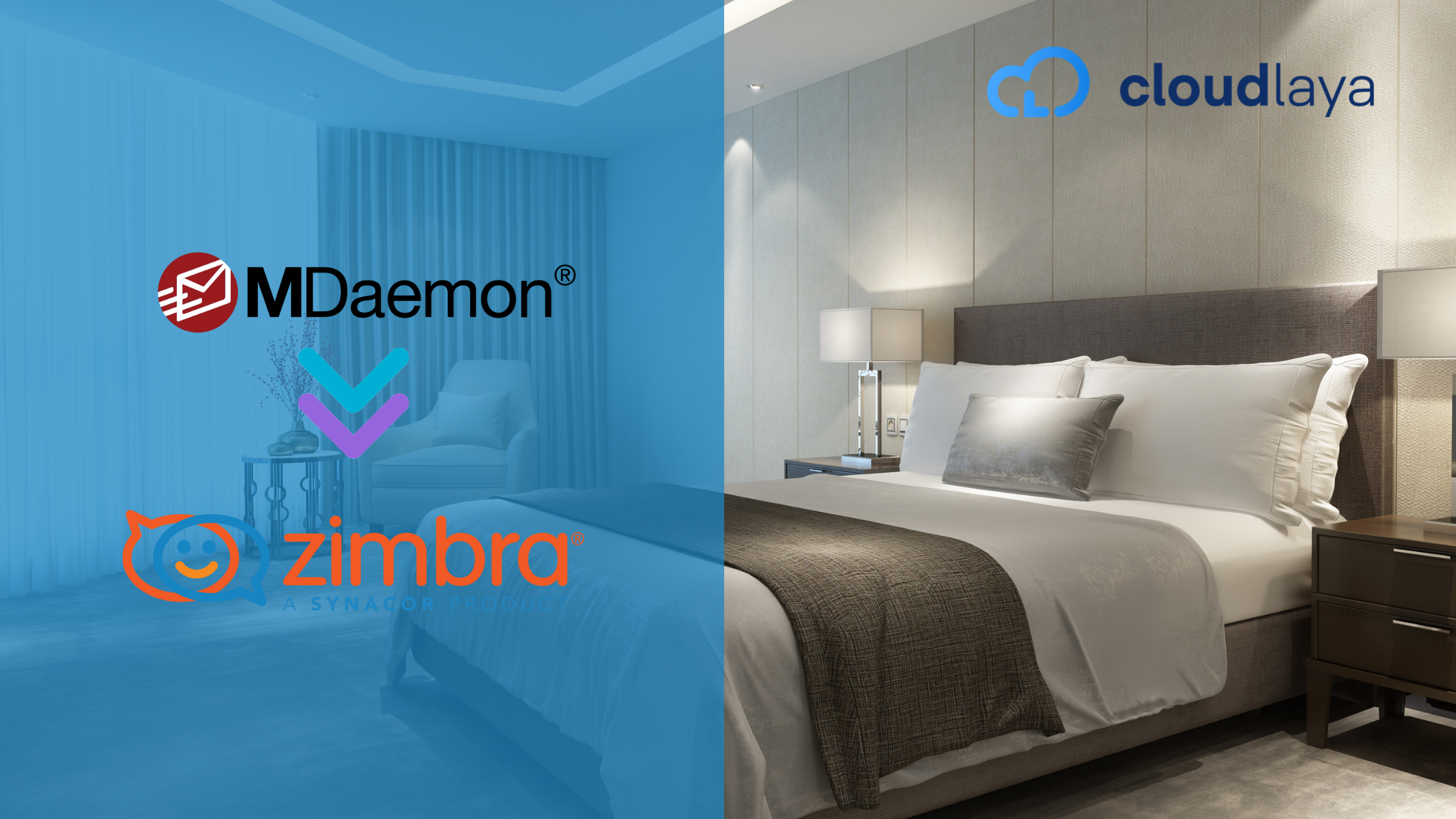 Email migration from MDaemon to Zimbra for a 4-star Hotel
Email is the primary form of communication between any service provider and customer. In the hospitality sector, customer inquiry, booking, and billing are all communicated via email services like Zimbra. The exchange of vital information between customers and staff here means that choosing an email server is a priority.
While popular email services like Google's Gmail, Microsoft's Outlook, and Zoho Mail provide the convenience and security that hotels look for, they are expensive for a large number of users, especially those who need large storage space.
One of our clients, a 4-star hotel in Nepal's hospitality sector, was facing a similar problem.
The challenge
The hotel's total email size was 350 GB and they had one email which was 123 GB in size. This type of scenario causes problems to go along with providers like Gmail, Outlook, or Zoho Mail. So Cloudlaya recommended setting up Zimbra and migrating the emails from MDaemon to Zimbra.
Our Approach
At first, we thought about setting up Zimbra on the local cloud provider and using QNAP for backup. But since local cloud providers do not allow mounting QNAP so we decided to go with AWS.
Transferring such a large email size is demanding and time-consuming, so we bought the reserved plan of AWS's EC2 cloud computing for a year. We then set up Zimbra on AWS EC2 and configured the backup on AWS's S3 cloud storage.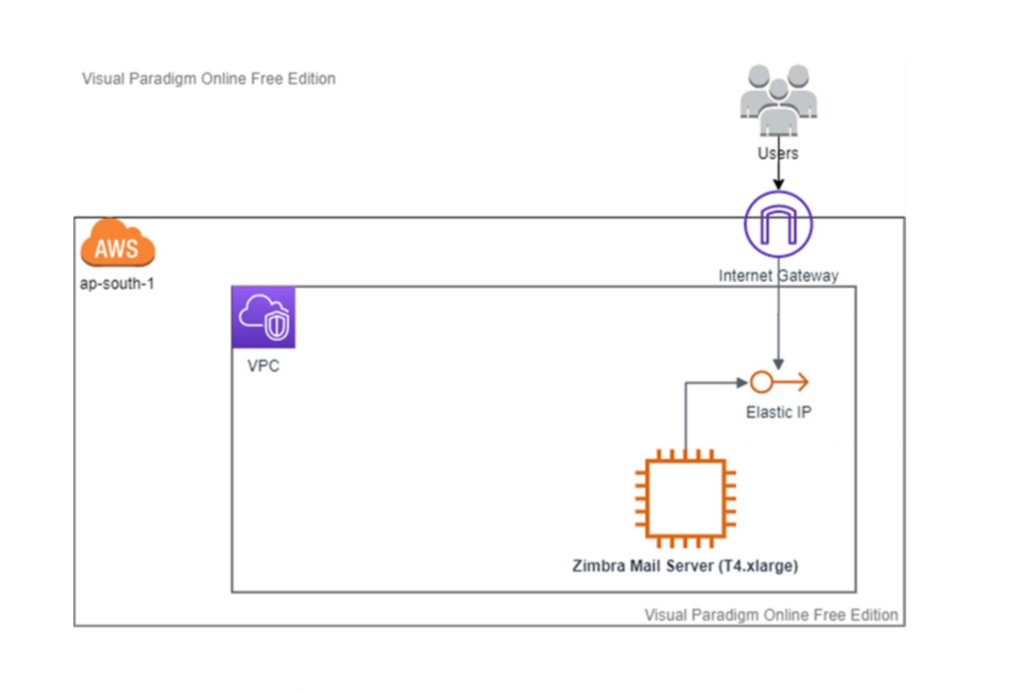 Email migration from MDaemon to Zimbra
Migrating a 350 GB email server is quite challenging, which is why we used multiple machines to migrate multiple accounts at the same time. For migration, we set up an 8Gb RAM CentOS server on AWS in the same availability zone and ran the IMAPsync command on the background process.
Deployed in 7 days!
We set up and migrated all emails within a week. We first created accounts for all users on Zimbra and pointed the MX records to the Zimbra server with TTL 120 sec. By doing so, we ensured that there is no downtime for the mail server.
But, we have also left the old provider email up and running so that the hotel can preview old emails in case they need them for reference or follow-up.
Cost reduction by 60%
Before the Zimbra migration, fulfilled by Cloudlaya, our client was incurring costs of more than NPR 4 lakhs per year for their hotel email accounts and storage space.
Through Zimbra integration and optimization through setting up a cloud mail server on AWS, we helped our client reduce their email client and server costs by more than half of what they were paying before!
Your hotel can also reap the cost-saving, online access, and security benefits of migrating your email server to the cloud.
Trust Cloudlaya for fast and fairly-priced cloud migration services as per your hotel need!