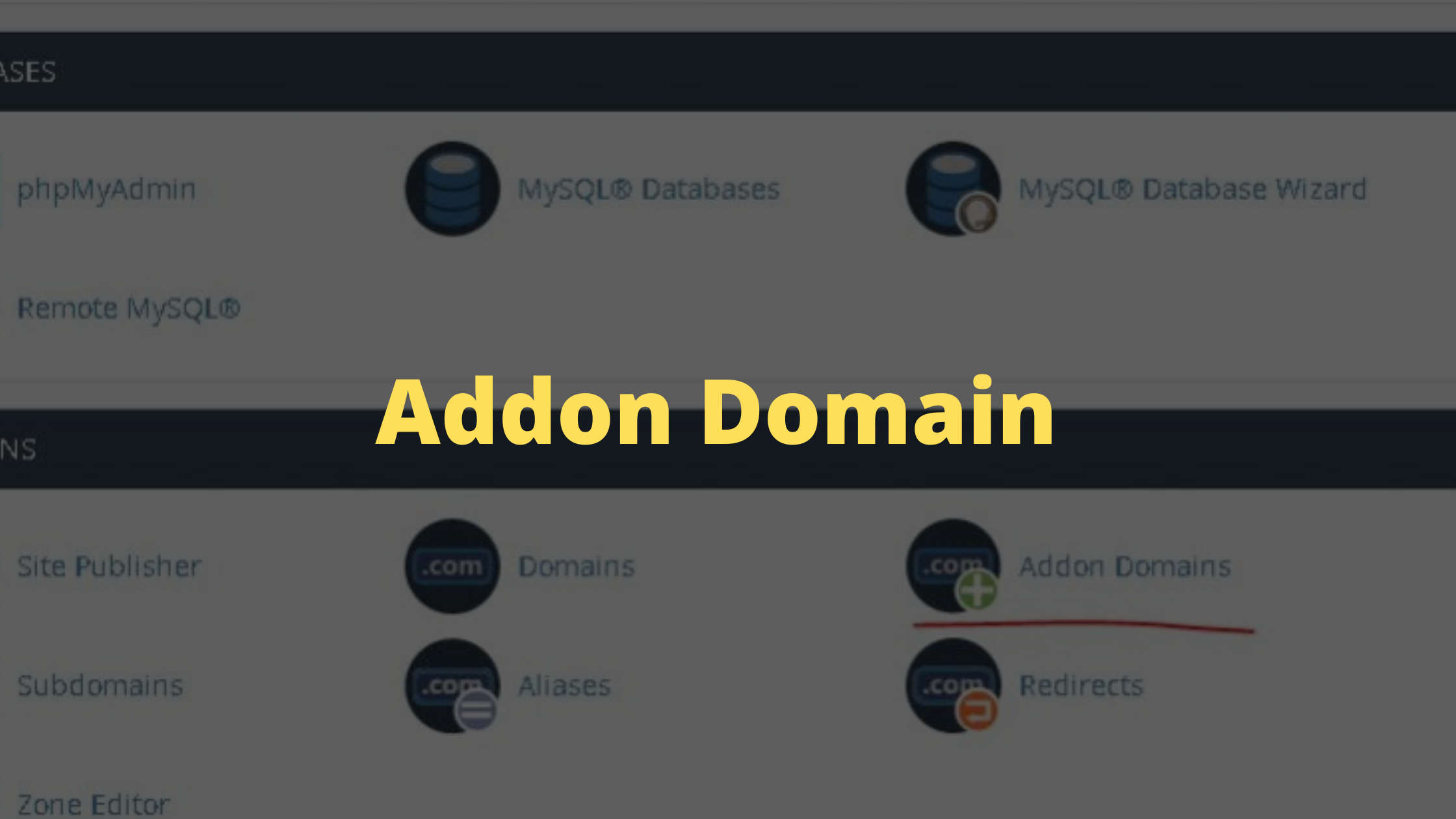 If you are unknown about Addon domains then think of it as an additional domain that you can create from your primary domain's control panel. But it is necessary to have a domain and access to its control panel in order to create an Addon domain.
Having an Addon domain lets you control multiple domains from a single control panel. This Addon domain is a new, unique website hosted in a new folder on your account. Having an Addon domain is just like having a new domain, you can give the Addon domain email address, forwarders, pretty much like a primary domain. For example, if you have a domain "demo.com" and then assign "test.com" as an Addon domain to the folder "test" then the following three routes (URL) will be true:
Now after learning about Addon domains, let's learn how to create it from Cpanel.
Step Wise guide to create Addon Domain
Step 1: After logging into your Cpanel account click on the Addon domain option under the domain tab.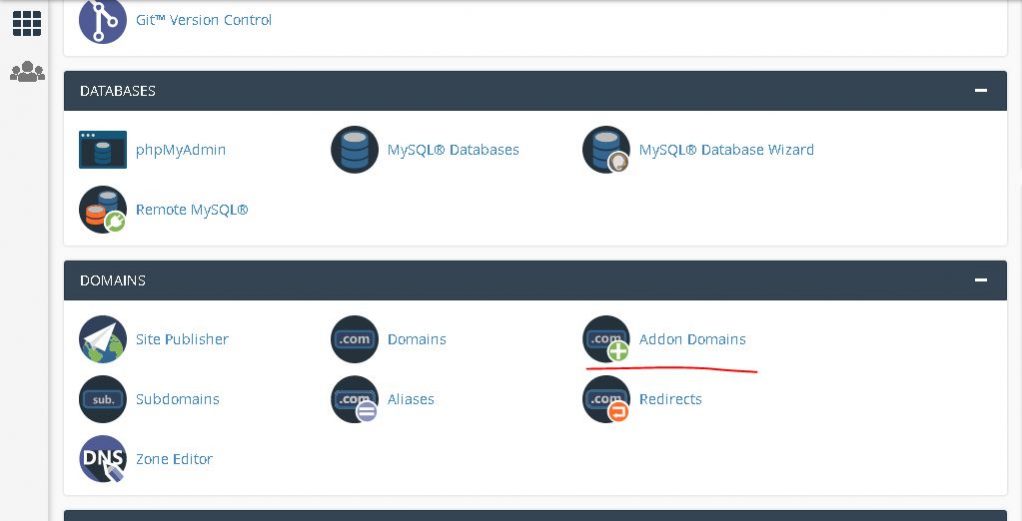 Step 2: Then input your new Addon domain and insert the subdomain name as you like. You can specify the directory to where you would like to create a folder for the subdomain. You can also click on the FTP account option if you wish to create an FTP account associated with the Addon domain.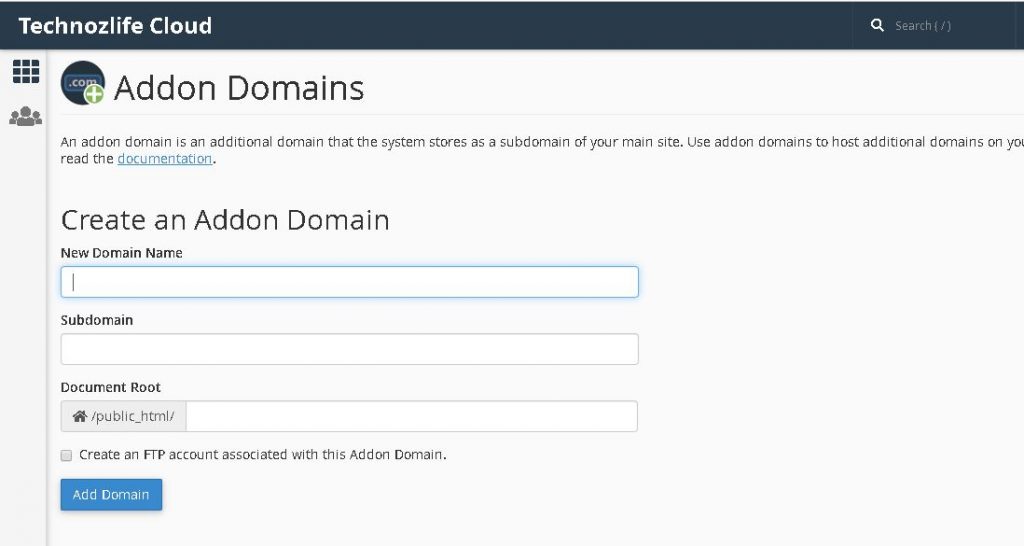 Step 3: Then click on the add domain option to create it.
Congratulations!!!! You just created an Addon domain on your own.
For any assistance, feel free to contact us. Remember us for all cloud-based services like domain registration, web hosting, and email hosting.