Cloud Consulting Services
Cloud computing is agile, scalable, and provides opportunities for innovation. Businesses of every size also benefit from significant cost savings. However, the sheer amount of cloud solutions in the market makes it harder to know where to start.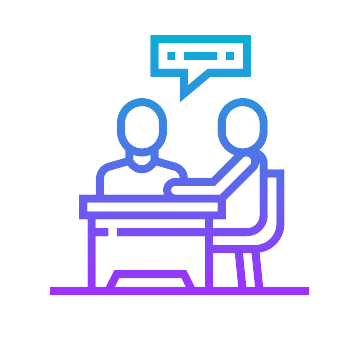 In today's digital age, every company uses more and more devices, applications, and data to operate. Increments that legacy infrastructures cannot handle. Companies may find scaling legacy infrastructures to be difficult and expensive. But, it is relatively easy and way less expensive to install and use cloud solutions.

Cloudlaya is here to help. Our experts have worked with Fortune 500 companies like Uber and Verizon. And we have years of experience providing cloud management to multiple SMEs and 100+ employee corporations. Regardless of company size, we can help you choose the best cloud plan for you.

Cloudlaya's cloud consulting service starts with understanding your company's cloud needs. Then, we suggest ideal cloud solutions and products that seamlessly work together. Rest assured, with us, you will get high returns on your technology investment.

Our experts also provide cloud adoption workshops as a consulting service.
Frequently Asked Questions
Here are some answers to the questions that can help you know more about G- Suite and Email hosting in Nepal. If you still have more queries,Contact us.
What are the types of clouds?
Clouds can be public or private, though public clouds are more commonly associated with cloud computing. Public cloud platforms, such as AWS, GCP and Microsoft Azure.
Ready to get started?
Fill out the form to be connected to one of our experts.
Case studies & Blogs
We work together across the globe to make a world of difference.