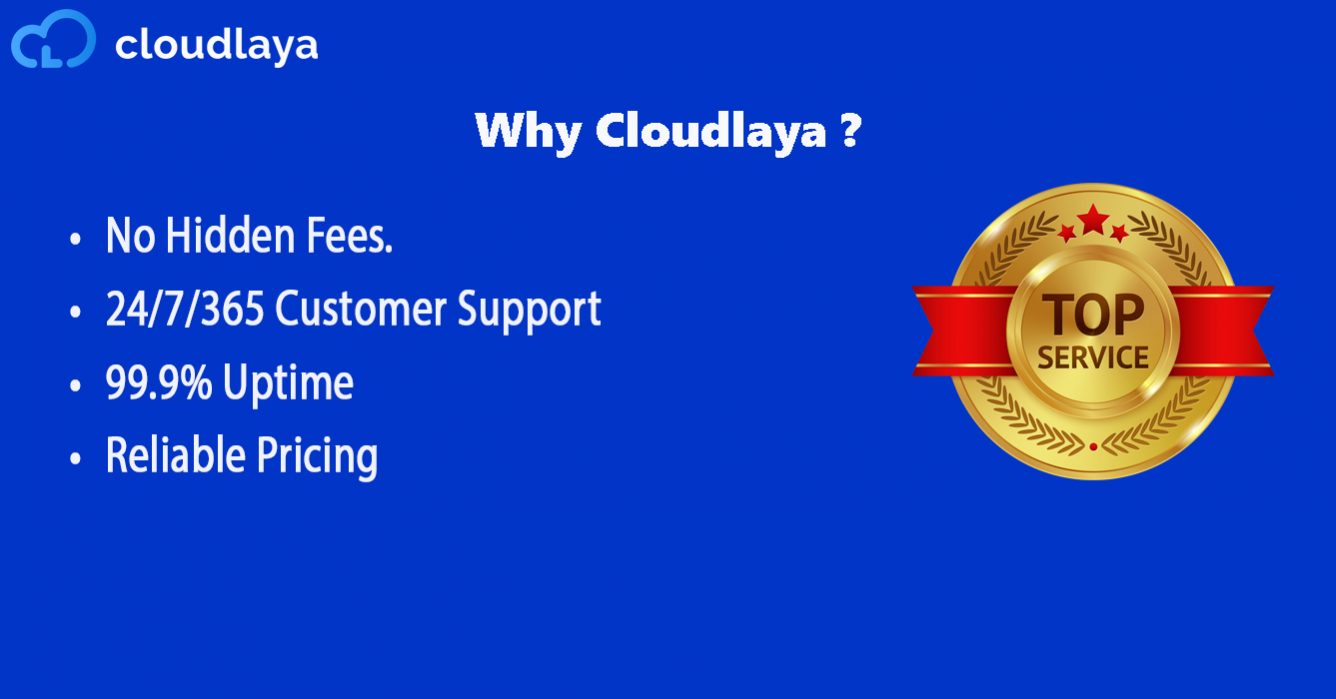 There is a saying "There are lots of fish in the sea", so why should anyone choose www.cloudlaya.com as their service provider of domain registration, domain hosting, and email hosting. This blog is going to explain exactly why our services, prices, and support are among some of the best service providers in Nepal. So if you are interested in the service of www.cloudlaya.com then this blog is going to make your decision easier. Here we will discuss some major points to take into consideration.

Why Choose Cloudlaya?
1. Services
Cloudlaya has a huge range of services to be provided to its customers. www.cloudlaya.com offers different services like domain registration, domain hosting, email hosting, and other CRM tools like Zoho CRM, Zoho bookings, Zoho invoices, etc. The hosting services include different hosting Packages like shared hosting, Virtual private server(VPS), and managed server. 
The email hosting services consist of some of the email hosting giants like Zoho mail, G-suite mail, and business mail. We also specialized in domain registration of almost all TLDs available on the internet. So with all these pools of service availability of the users to choose from CloudLaya becomes one of the best services you can choose from all over Nepal.
2. Pricing

Coming to the pricing feature, we generally get into situations where our customer compares our prices with a certain domain service provider and asks why is the price is not as less as a certain service provider? We will state our reasons here. First thing first we don't charge our customers any hidden fees, to be more clear we don't increase our price during domain renewal (unless the prices are increased by ICAAN) you will pay the same amount of money during renewal which you pay during registration.
Adding to that we also provide WHOIS privacy for your domain at the initial price, no extra money for that. We also don't charge extra fees for SSL certification. All these features are included in the initial price. We bet that all these "hosting giants" don't offer the same service as the initial registration price. Now cloudlaya's pricing doesn't seem too much, does it?😄
3. Support
Support is one of the major features of our organization. We provide 24/7 human support to our customers. We even advised people on their queries regardless of whether or not the peoples are our customers. We provide support through telephone calls, live chat over any medium like LinkedIn, Facebook, WhatsApp, Viber, etc or you can visit our office if you need any detailed information. There are many positive reviews from our customers regarding the support we provide.
So these are some features we take pride in as one of the best service providers in Nepal. With this information, if you are interested in trying out our service then give us a call at 01-5224498 or visit Cloudlaya or you can visit our office personally. If you have any queries regarding our services then let us know.