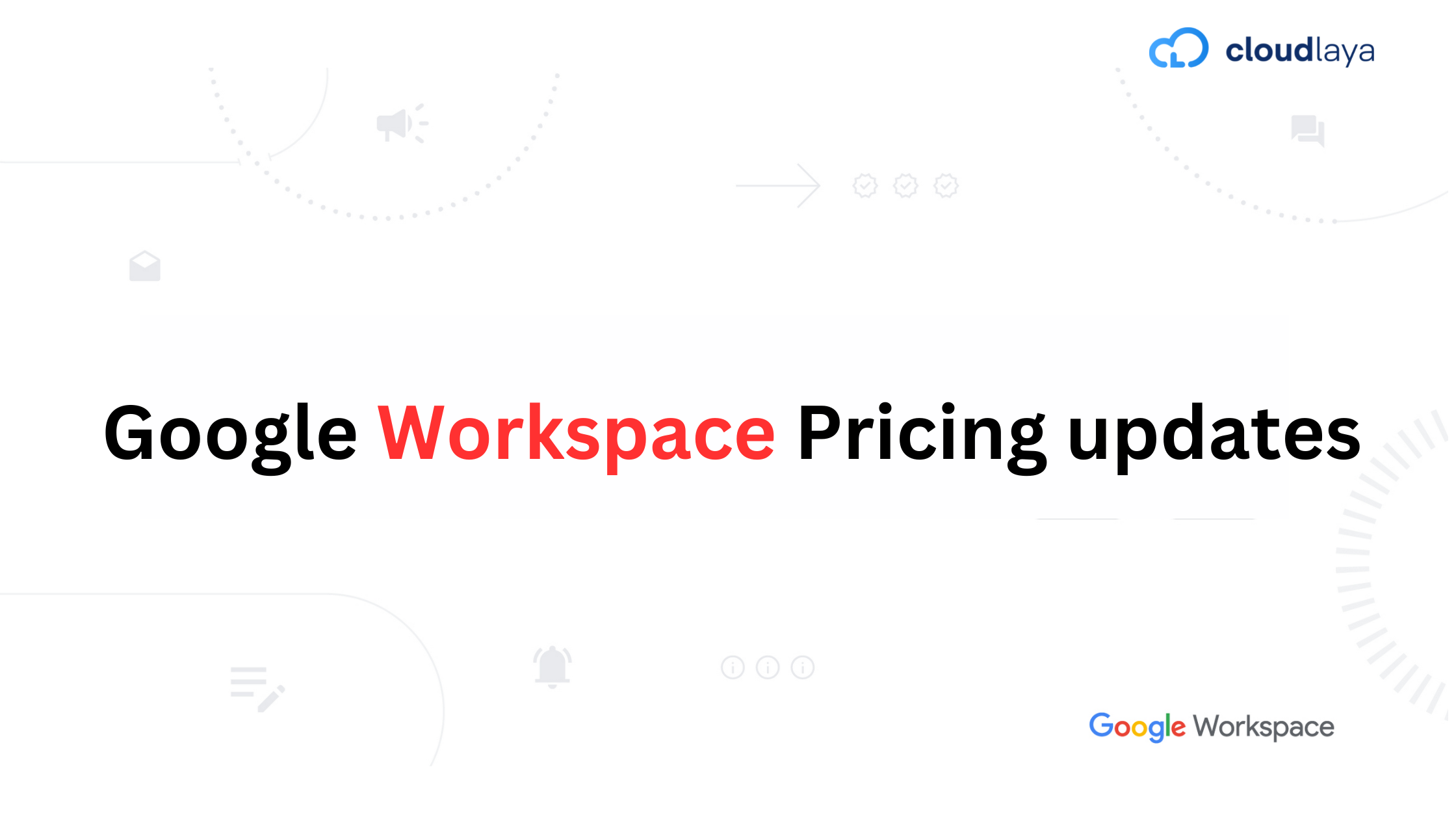 Google Workspace Pricing Updates
Google recently stated that the fees for its well-liked Google Workspace membership service will increase beginning in the first week of April 2023. All service tiers, including the Business Beginning, Business Standard, and Business Plus plans, will be subject to this price increase.
Google also launched an Annual Plan feature for all editions that can be accessed through their website. This option is particularly beneficial for organizations that are prepared to make a longer-term commitment, as it gives them the opportunity to secure the lowest per-user rate. The new pricing will come into effect from the first week of April 2023.
| Workspace Edition | Flexible Plan | Annual plan |
| --- | --- | --- |
| Business Starter |     $7.20 USD | $6.00 USD |
| Business Standard |     $14.40 USD | $12.00 USD |
| Business Plus |    $21.60 USD | $18.00 USD |
All pricing is per user, per month.
Starting from the first week of April 2023, there will be almost a 20% increase in pricing. This pricing change has been made by Google in response to the rising costs of $ Dollars.
The increased pricing will be implemented gradually beginning in April of this year and continuing through 2024 in order to give our partners and consumers enough time to plan. The number of user licenses, current contract terms, and the payment plan will all have an impact on when the pricing will change. Customers who already subscribe to Google Workspace and have subscriptions with 10 or fewer user licenses, for example, won't be impacted until January 2024. Customers will be informed through the Google Workspace Admin Dashboard at least 30 days before the price adjustments go into effect. Also, this notification will contain relevant information to help clients understand the changes.
Although not all Google Workspace users may be happy about this development, it's vital to remember that the service continues to provide excellent value for the money. It continues to be one of the most well-liked and effective methods for businesses to organize their work thanks to its suite of productivity tools, which includes Gmail, Google Drive, Google Meet, and Google Documents.
In conclusion, even though some users might be concerned about the price rise for Google Workspace, it's crucial to remember that Google is always adding new features and upgrades to the suite, which raises the costs involved with maintaining and enhancing the suite. In comparison to rival productivity suites on the market, Google's new pricing structure is still competitive, and thanks to the extra flexibility of Annual Plans and more payment choices, consumers may select a plan that suits their requirements and budget. As an authorized Google Cloud partner, Cloudlaya is committed to assisting our clients in navigating these developments and identifying the ideal business solution.