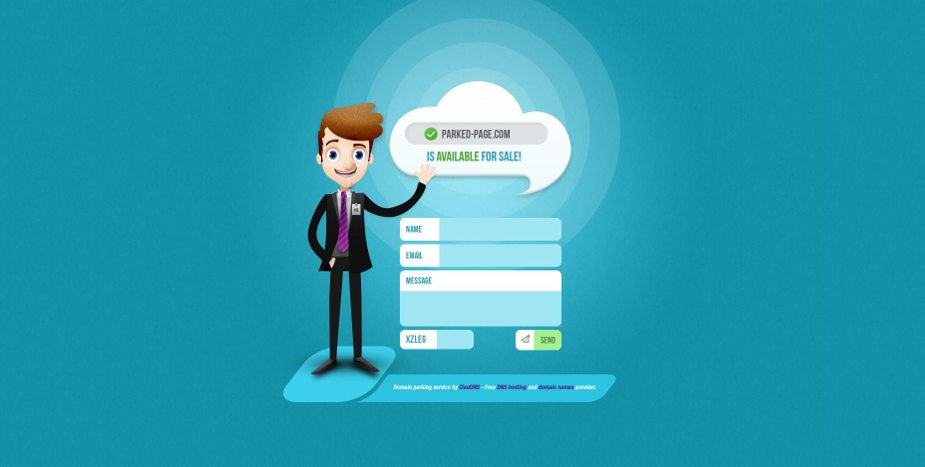 Do you know the domain name VacationRentals.com was sold for $35 million dollar? Well, there are numerous domain names that are sold in millions of dollars fb.com, internet.com, PrivateJet.com, being some of the examples. The basic idea of domain parking is to reserve a domain name as you are building your website or to reserve a domain name that you think will generate revenue in the future by selling or advertising.
Domain parking is one of the growing money-making Gig among the peoples. Anyone can get into this domain selling business. If you are aware of the things happening around the world and know when to make a move then domain parking can be one of the most profitable businesses in this era of the internet.
All you have to do to park a domain is you have to register for a domain name and park it for sale. In addition to selling a domain for profit, you can also choose to put an advertisement in your parked domain so that you will get money every time a visitor clicks a link on your website.
So, in many ways you can make money from domain parking, you can wait for a buyer to sell it for higher profit and can also make money from advertisement while waiting for a buyer. You need to choose domain names strategically. Look for growing businesses that haven't associated themselves with the internet yet and park the domain name then all you have to do is wait for them to make an offer for the domain name.
You can add a page advertising stating that the domain name is for sale. You can add different selling options like negotiations, auction methods. There are different processes you need to follow in order to park a domain.
Step Wise Guide for Domain Parking
Step 1: Register your domain name with a trusted company. Click here for a quick and easy domain registration process.
Step 2: you can ask your hosting provider to set up your selling page or if you want to do it by yourself then login to your domain name control panel and then click on park domain and then you can see a webpage of the different configuration option to set up your website for landing page.
Step 3: you can choose different options to sell your page; whether to sell it by negotiation or by fixed price or by auction.
With the help of these processes, you can park a domain on your own. You can choose to put an advertisement or put an on-sale page. Domain parking can be a great job to earn some money on the side or even a great deal with a large sum of money if you are lucky enough. So if you want to register a domain and park it for different purposes then visit us to register a domain quickly, easily and cheap. Cloudlaya provides cheap domain registration, web hosting, and email hosting. Go on give it a try, we assure that you will not be disappointed.