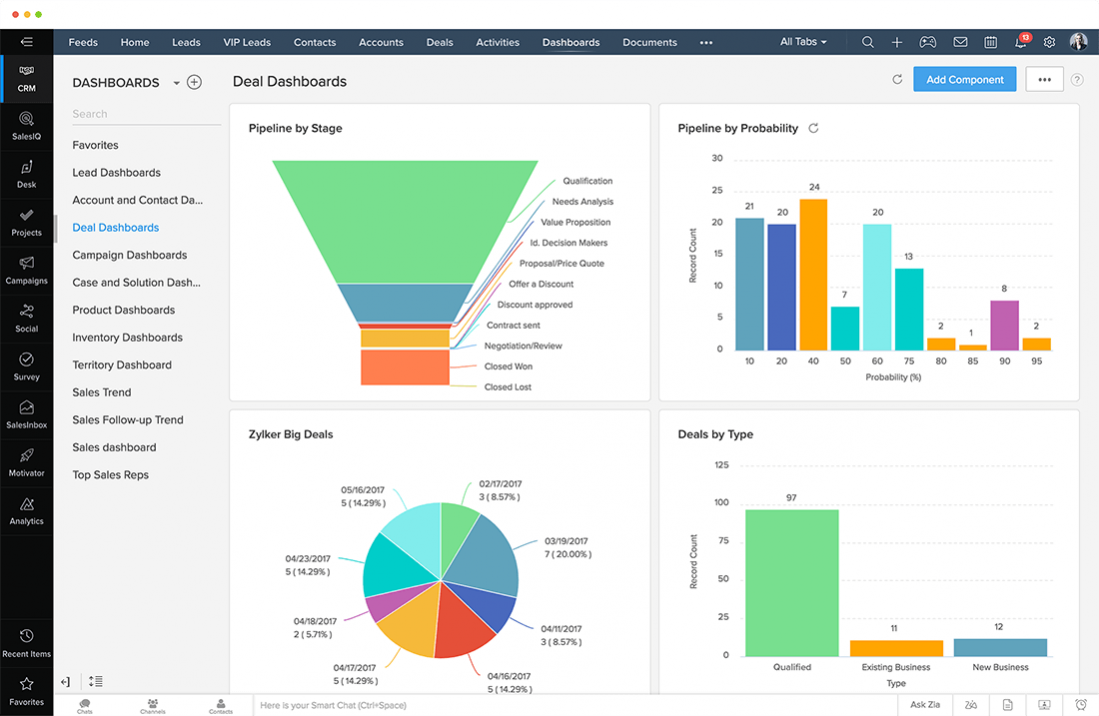 Getting Started With ZOHO CRM Plus
You have a big organization with increasing customers and rapidly increasing sales and production, you want to analyze the behavior of the clients analyze them according to their demographics with services like Zoho CRM Plus. If your organization is currently using different software systems to manage emails, sales, calls, support, customer relationship management, then with the increasing numbers of the customers, the data of the customers, products, sales, support becomes so much that dwelling between these different management software becomes so lagging and time-consuming that the output of the organization gets affected.
Thus, to change these problematic situations the organization should have a single platform/software that is capable to manage and categorize sales, customer, support, production. Zoho CRM is the application that is suitable for organizations to manage these problems from the same platform.
With the availability of all these management applications on the cloud, the peoples responsible to manage these differents modules have one less thing to worry about while providing quality service to the users. Zoho CRM Plus includes Sales Automation, Exclusive Email Client for Sales People, Visitor Tracking, Helpdesk, Projects Collaboration, Marketing Automation, Social Media, Customer Survey, Activity Management, and Metrics &KPI. So it helps not only the sales and marketing team this tool also helps the analysis and support teams.
CRM plus helps organizations to help provide quality services, maintain customer satisfaction, and increase business productivity. Social media and web traffic on your website can be managed and analyzed from the admin dashboard. The integration of your business with Zoho CRM plus makes business more productive and service becomes more effective.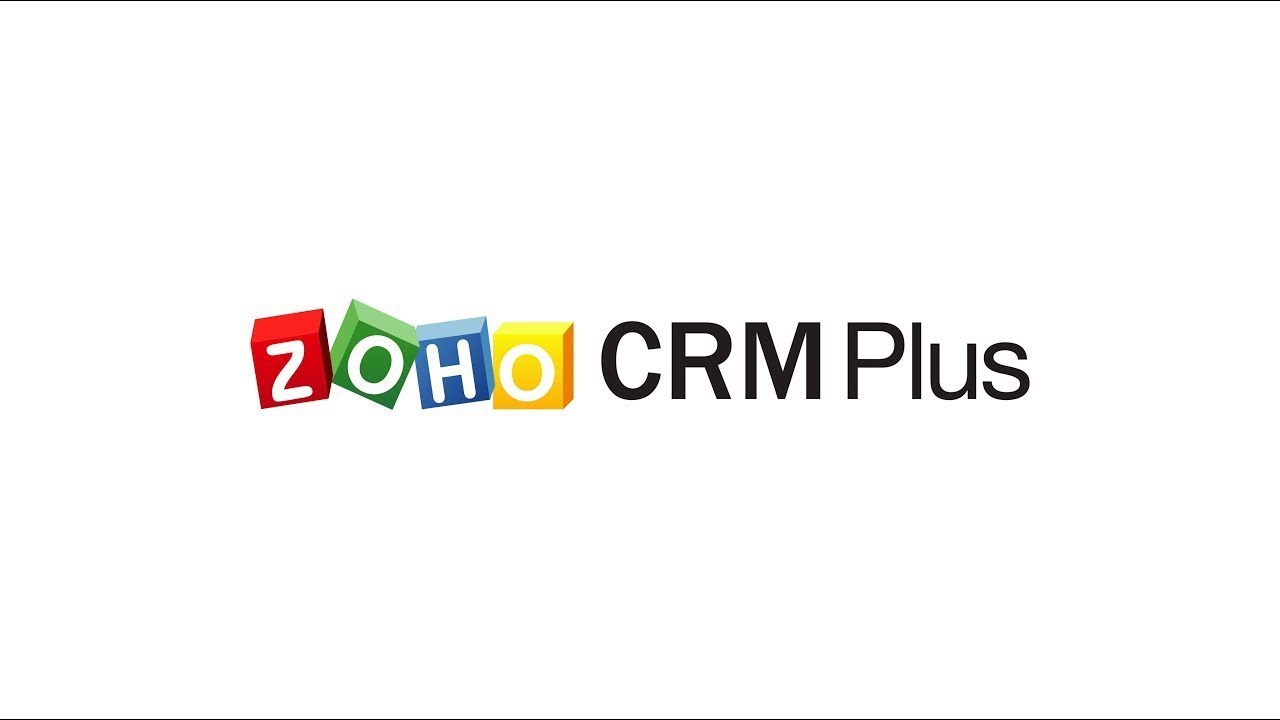 Zoho CRM Plus Features
Sales automation
Exclusive email client for salespeople
Visitor tracking
Helpdesk
Projects collaboration
Marketing automation
Social media
Customer survey
Activity management
Metrics & KPI
Centralized user management
With the help of Zoho CRM, you can create a social media campaign or launch an email campaign to advertise your new product to your users. With the help of SmartQ, you can publish the post to the targeted audience. Your campaigns are tracked and analyzed by the tool and record of the visitors are kept as a lead. Visitors of your page who got redirected from the campaigns are automatically added as lead. You can interact with your lead through emails or live chat and answer their query.
Now you can track all further conversations and transactions you have with that prospect. And, once the deal is won, you can create a project, set milestones, create tasks, and track project activities and project issues and close the deal with them. Once they have become your customer you can help/assist them through the Helpdesk. You can create a ticket for customer issues and track the ticket to update whether or not the issue has been solved and how much time did it took?
So with the help of this tool, you can engage with your leads and contacts. Analyze the production and sales, helps understand your customers better, make your support and service more effective and fast. All of these processes in a single platform. Isn't that great? Contact Cloudlaya, we are happy to assist you to provide proper guide.