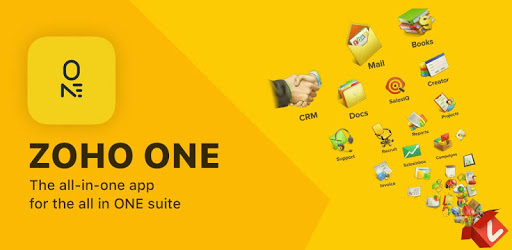 Run your entire business with the help of Zoho One. It includes more then 40+ organizational level applications to grow your sales, marketing, service, support, accounting, and communication as it is the mother suite of almost all Zoho applications. The need for purchasing all service-based applications comes to an end with this tool.
A series of software under one platform so the productivity of the organization increases as the user does not have to dwell around different applications to complete their tasks. Its applications range from accounting to inventory management, from CRM to help desk, from recruiting to HR management, and more.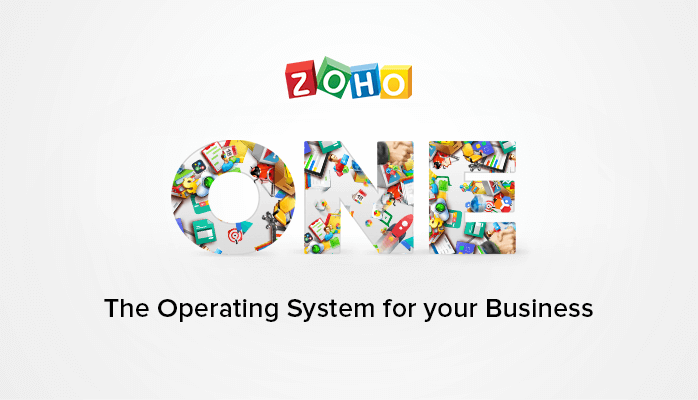 Zoho One services
Zoho Books
Zoho Campaigns
Zoho Creator
Zoho CRM
Zoho Forms
Zoho Sales IQ
Zoho Social
Zoho Flow
A brief introduction to some of the services are:
Zoho CRM
It includes Sales Automation, Exclusive Email Client for Sales People, Visitor Tracking, Help-desk, Projects Collaboration, Marketing Automation, Social Media, Customer Survey, Activity Management, Metrics &KPI. So, it helps not only the sales and marketing team this tool also helps the analysis and support teams to automate their day-to-day task.
CRM plus helps organizations to provide quality services, maintain customer satisfaction, and increase business productivity. Social media and web traffic on your website can be managed and analyzed from the admin dashboard. The integration of your business with Zoho CRM plus makes business more productive and service becomes more effective.
If you want to learn more in detail then click here, we have written a separate blog about CRM previously.
Zoho Books
Organizations can automate different recurring activities such as billing, reminders about payments, auto charge, and payment thank you note. It comes with a wholesome package that helps an organization to manage its accounting tasks digitally and in a managed manner. Sales, customers, production, profits, etc can be automated with it.
Zoho Social
If your organization is active and doing well on social media platforms, then Zoho social can be a great tool to help you manage your ever-growing social media accounts. With post remainders, social analyzer and integrated messaging system, it covers all the basic operations of social media management.
Zoho Campaigns
If your organization is currently focusing on email marketing then it is a must-have tool for your organization to get better results. This tool helps you to send bulk emails to multiple customers at once. You can also schedule your email and send them according to your desired time.
Zoho Forms
An internet-based form builder with drag and drop option to create, collect, and share data with multiple users that is user-friendly and smooth. It also backup the data on the cloud so that you never lose your work and be accessible from anywhere.
Zoho Invoice
A user-friendly billing and invoice tool targeted for small to middle-sized organizations that automate the recurring processes like payment time, due payment and payment receipt.
These are some of the exclusive features that are provided in Zoho one. But there are more than 40 enterprise-level applications that are accessible and describing all of them here will make the blog very long. So, if you want to know about any other applications then let us know in the comments section.
So, if you are planning to automate your business then please contact us. We provide quality service at an amazing price and we are confident that you will not be disappointed. Cloudlaya provides quality services like domain registration, web hosting, and email hosting, we are one of the best Email Hosting for Businesses in Nepal.
If you have any queries then please visit our website or contact us at 01-5224498.