Zoho Workplace: Teamwork and Collaboration
Zoho Workplace is an online tool developed in order to increase productivity by engaging collaboration among the employees of an organization. We can create documents and presentations, share and manage files, keep notes, host online meetings, communicate via chat and emails and work without limitations.
The main motive of the Zoho workplace is to create a working environment of creation, collaboration, and communication. You can create documents of any platform in the Zoho workplace and share it with your co-workers. You can also ask them to contribute their ideas in your work for better productivity.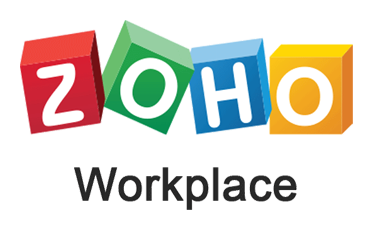 What does Zoho Workplace offer?
Zoho workplace lets you take your office suite anywhere you go, making it easier to work from anywhere. You can then share your documents with your peers and ask them for review. You can also host a meeting, conference, and webinars in your workplace. creation and storage your files on the cloud, and access them had been made easier from anywhere. With Zoho WorkDrive, you can store documents, spreadsheets, images, videos, and audio files for sharing with both groups and individuals.
Basically Zoho mail interconnects different web applications which are essential for business organizations. With Zoho mail, your business organization will have a professional email. You can create personalized emails associated with your domain name (for example:[email protected],[email protected]).
So by being the official partner of Zoho mail in Nepal, Cloudlaya offers you various Zoho workplace package at an affordable price. Being the official partner we can provide you better prices for the package than other organizations. Be smart and choose Zoho mail with exciting services, excellent support, and 99.99% server up-time guaranteed. Visit our website for more information.