Cloud Storage and Security Services
Cloud Storage provides fast, low-cost, highly durable storage for your organization data. Perfect for disaster recovery of backups and archives.
AWS S3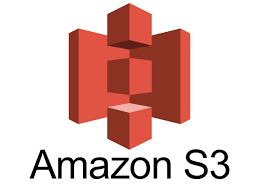 Amazon S3 is an object storage service with industry-leading scalability, data availability, security, and performance. Customers of all sizes and sectors can store and protect nearly any amount of data for use cases including data lakes, cloud-native apps, and mobile apps. You can optimize costs, organize data, and configure fine-tuned access controls to meet specific business, organizational, and compliance requirements with cost-effective storage classes and easy-to-use management features.
Wasabi Cloud Storage

Wasabi Hot Cloud Storage's S3-compatible API connectivity option gives IT professionals an S3-compliant interface to work with their S3-compatible storage apps, gateways, and other platforms. Wasabi has collaborated with over 100 technology alliance partners to certify our S3 implementation with the world's major storage solution suppliers.
SSL Certificates
We offer complete website security solutions, including all sorts of SSL certificates at substantial reductions. HTTPS certificates secure a website, subdomains, and multiple domains. At cloudlaya.com, we want to make the Internet a safer environment to browse, communicate, shop, and play—and SSL certificates are a big part of that.
Cloudflare

Cloudflare is a global network that aims to make everything you do online safe, private, fast, and dependable.
Ensure the safety of your websites, APIs, and web apps.
Protect corporate networks, employees, and devices.
Write and deploy code that runs on the network edge.
Frequently Asked Questions
Here are some answers to the questions that can help you know more about G- Suite and Email hosting in Nepal. If you still have more queries,Contact us.
What are the types of clouds?
Clouds can be public or private, though public clouds are more commonly associated with cloud computing. Public cloud platforms, such as AWS, GCP and Microsoft Azure.
Ready to get started?
Fill out the form to be connected to one of our experts.
Case studies & Blogs
We work together across the globe to make a world of difference.